Last Updated on September 15, 2023 by Jerardo Gomez
A Journey through Culture, Cuisine, and History
*Disclosure: I only recommend products I would use myself and all opinions expressed here are our own. This post may contain affiliate links that at no additional cost to you, I may earn a small commission.
Introduction
If you're looking for an off-the-beaten-path destination in Mexico, look no further than Tecolotlán, Jalisco. This charming town is nestled in the Sierra Madre mountains and is known for its beautiful scenery and friendly locals.
Although it's growing in popularity, Tecolotlán still has a small-town feel and there are plenty of things to do to keep visitors entertained. From hiking and horseback riding to exploring caves and waterfalls, there's something for everyone in Tecolotlán. And with many direct flights from major US cities to Guadalajara, getting there is easier than you might think. So what are you waiting for? Discover Tecolotlán today!
Tucked away in the mountains of Western Mexico, Tecolotlan Jalisco is a hidden gem that is quickly gaining popularity with tourists in Jalisco and the US.
With its growing population, the small town is becoming known for its beautiful traditional fiestas, carnivals, and religious pilgrimages. Tourists are increasingly drawn to its rich culture and famous dishes.
Many find themselves here as it is at an intersection between Guadalajara and many beach cities such as Puerto Vallarta. In addition, many religious pilgrims often pass by and use Tecolotlan as a stopping point to their next destination which is usually the sacred city of Talpa.
With plenty to do during your stay such as visiting local cafés to taking day trips to local forests. Tecolotlán Jalisco makes a unique and interesting destination for those looking to explore something new. Whether you're after peaceful nature walks or bustling city vibes, there are plenty of options when it comes to finding accommodation and things to do near this growing town.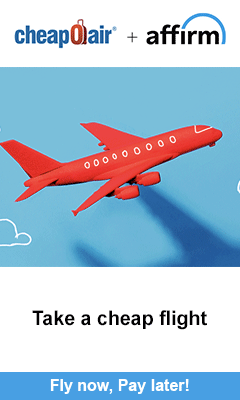 Highlights and things to do
TecolotlánJalisco is a wonderful destination for those seeking to explore Mexican culture and history. One of the town's most iconic sites is the Church of San Miguel Arcángel, built-in 1756. The Tecolotlán Archaeological Museum offers some fascinating exhibits, showcasing artifacts from the town's pre-Columbian past.
Other attractions include Sierra de Quila, an extinct volcano that serves as a popular camping spot, the iconic El Arbol de la Lira tree – an unusually shaped tree – and waterfalls such as Casada La Poza.
Parroquia de Quila is another spot many visits on a day trip. It is a church located in the forest mountains that is popular for its Patron Saint. The church has artifacts and informational plaques about its Patron Saint.
Things to do in Tecolotlán
Day trip to Guadalajara
Go to the Beach in Puerto Vallarta
Visit Nearby towns of Talpa, Quila, Ameca
Festivals during Mid-February: Music, Bull activities, the crowning of the Carnival Queen, pop-up bars, vendors, and rides.
Patron Saint Festivals around August 20-30
Eat the famous tacos del canasta
How to get there
Tecolotlán Jalisco has located approximately 114km South-West of Guadalajara. The journey takes about 2 hours via car on Mexico 80 highway or about 2 hours and a half with public bus transportation.
What to Eat In Tecolotlan
Tacos de Canasta
Tecolotlán is famous for its Tacos de Canasta or Tacos al Vapor. It's one of the only places that it can be found in the state and is a local specialty. It's a steamed taco with various fillings such as potato, refried beans, chicharron, and more.
They are sold at the entrance of the town called La Virgencita, and there is always a street vendor with a big basket walking around traffic looking for customers.
My recommendation is to try all the varieties of tacos because they are delicious and unique.
El Pez Gordo
El Pez Gordo is a laid-back high-end restaurant which is not what you would expect in Country-side Mexico. It's specialized in seafood which I found very good, as well as great drinks from the bartender.
I think its the best pick for seafood here.
It's not perfect, however, I did find a moldy cherry tomato in its salad which was taken back by the staff. In addition, the coconut shrimp were dry.
Mi Dulce Tentancion Cafe
Located in the Hotel Albatros, you don't have to stay here to use its restaurant. It has breakfast options including Mexican dishes and American options as well for dinner.
This is a great place to have specialty coffee, small bites, dinner, date night, and just good food. It has many specialty drinks made by the bartender who is excellent and a highlight here.
I would avoid ordering onion rings however as you only get 4 pieces.
Restuarante Terra Mia
Terra Mia is a great breakfast and brunch restaurant that closes at 3:00 PM. It has refined Mexican Dishes. I recommend the Chilaquiles and the House Salad.
Birria Tacos Mini Super Panchos
The best Birria Tacos I have ever had were in Tecolotlán and can only be found on Sundays in the morning as they usually run out by Noon. The store's kitchen and be found 2 doors away from the store's address Álvaro Obregón 258, Centro, 48540 Tecolotlán, Jal., Mexico
Street food and Tacos
Street food changes in the morning to night and is found in the town square. You can find tacos de chorizo, pollo, asada, cabesa, lengua and a few others. There is also tostadas, churros, burgers, and hotdogs. My favorite is the chorizo tacos and cabesa tacos.
Where to Stay
Tecolotlán Hotels
Hotel Quinta
Hotel Quinta is a small family ran a hotel in Tecolotlan in a good location, not too far from the town centers. The host is helpful and good for references in the area which makes it a great place to stay. Rooms are clean and sufficient with services available such as wifi and laundry.
Conclusion
With its peaceful atmosphere, stunning views, and diverse attractions, Tecolotlán is the perfect place for both locals and visitors alike to explore Mexican culture. This beautiful town provides a wealth of activities, from visiting historical sites to taking a leisurely stroll in coca cola park – there's something for everyone! With plenty of great transportation options available, as well as plenty of places to stay nearby, visiting Tecolotlán could not be easier. So why wait? Explore the hidden gem of Jalisco today and discover why so many are falling in love with this charming and vibrant town.
Fun Facts
Tecolotlan is a holiday home for many Mexican-Americans
Its total population number is about 17,000 residents based on Government Data for the Municipality
Its economy is reliant on agriculture work, and family shops
The best time of the year is November-April as temperatures are warm and avoid the rainy season
Fireflies can be seen during the summer at night
The altitude is 1285 meters
Men serenade women during the festivals
Frequently Asked Questions
How much is a taxi ride within the city?
It should not cost you more than about 50-70 pesos. Anything more and you are getting scammed with the tourist markup.