Last Updated on March 20, 2023 by Jerardo Gomez
The best hotels in Malta in 2023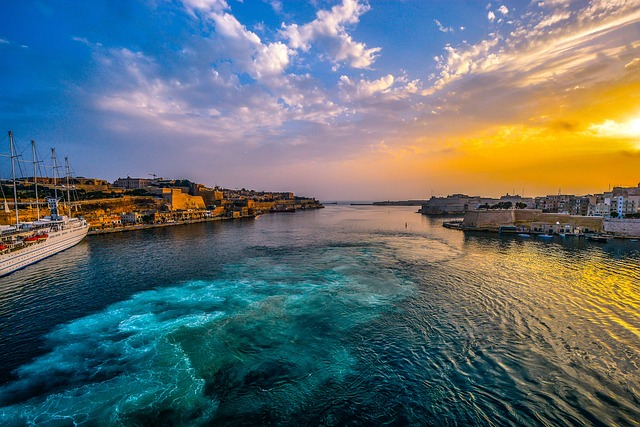 Introduction
Malta is a small island nation located in the Mediterranean Sea between North Africa and Southern Italy. It is a true gem for travelers looking for a unique and diverse vacation destination.
From its vibrant history, and stunning architecture, to its crystal clear waters and delicious cuisine, Malta offers a different kind of holiday vacation. And with a wide variety of hotels to choose from, visitors can easily find the perfect accommodation to suit their needs and preferences.
In this blog post, we will dive into the best hotels Malta has to offer, highlighting their unique features and amenities, as well as their prime location for exploring the island's many attractions. The regions where you stay in Malta can also be just as important as the hotel. So, whether you're looking for a luxury stay or a more budget-friendly option, read on to discover the best hotels in Malta.
*Disclosure: I only recommend products I would use myself and all opinions expressed here are our own. This post may contain affiliate links that at no additional cost to you, I may earn a small commission.
Backstory
Malta is an archipelago located in the Mediterranean Sea, south of Sicily and North East of Tunisia, Africa. It is made up of three main islands: Malta, Gozo, and Comino. The island has a long history dating back to prehistoric times having been ruled by a number of powers including the Phoenicians, Romans, Arabs, Normans, Knights of St. John, French, and lastly the British. The island's strategic location in the Mediterranean made it an important hub for trade and maritime activity in ancient times.
The Phoenicians, a seafaring civilization from the eastern Mediterranean, established a settlement on Malta around 800 BCE. They used the island as a base for trade and commerce, and also built the famous Megalithic Temples, some of the oldest free-standing structures in the world. The island was later occupied by the Romans in 218 BCE and remained under Roman rule until the 5th century CE. Roman remains can still be seen on the island, including the Roman Villa in Rabat and the Roman Baths in the city of Mdina. After the collapse of the Western Roman Empire, Malta was ruled by the Byzantine Empire and later by the Arabs, who introduced new agricultural techniques and left their mark on the island's culture and architecture. In 1091, the island was conquered by the Normans, who were followed by the Knights of St. John, a Christian military order, in 1530. The Knights built the fortified city of Valletta on a hill overlooking the bay and made Malta an important center of maritime trade and a strategic naval base.
Malta's history is reflected in its architecture and landmarks, from the ancient temples of Hagar Qim and Mnajdra to the medieval city of Mdina and the baroque architecture of Valletta, the capital city built by the Knights of St. John which was later a former British colony.
The island is also known for its picturesque beaches, crystal-clear waters, and beautiful natural landscapes. Malta is a popular destination for snorkeling, scuba diving, and swimming, as well as for its rich cultural and historical sites. It has been a popular destination for royal families for a long time. People should travel to Malta for its beautiful historical and natural attractions, friendly people, and delicious Mediterranean cuisine.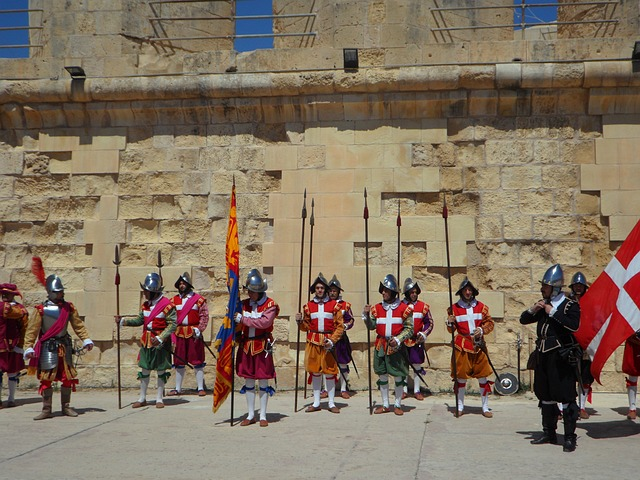 Best Hotels in Malta
The methodology used to rank these hotels were: Reputation, uniqueness, reviews, location, historical value, amenities, and reward benefits.
Hilton Malta is a luxurious 5-star hotel located in St Julian's on the beautiful island of Malta. With remarkable views of the Mediterranean Sea, this hotel offers 413 rooms and suites that provide guests with unrivaled relaxation and comfort. The hotel features a casino nearby, a marina, two poolside bars and 166 slot machines, 14 casino tables, and a poker room. The spa offers deep tissue massages, body wraps, facials and more to help you relax and unwind. Guests can also enjoy a variety of outdoor activities such as sailing, kayaking, fishing, and more. There is also 3 restaurants and 3 bars/lounges available onsite. Other amenities include a gym, tennis court, indoor and outdoor pool, beach club, an executive lounge that offers afternoon tea. Hilton Malta is perfect for those looking to use their Hilton points or pay through American Express or the Chase travel portal.
Hugo's Boutique and Hotel is maybe one of the most high-end luxury accommodations from all the Maltese hotels. Located in St Julians, this hotel offers 200 rooms and suites with town or bay views, making it the ideal spot to take in the stunning Maltese islands. The hotel features eight themed floors, each with its own unique character and design. Guests can choose from 40 high-tech designer guest rooms and suites, all equipped with modern room control systems such as free Wi-Fi, air conditioning, flat-screen TVs, and lighting control, and includes a mini-bar. The onsite restaurant serves up delicious Mediterranean cuisine while the bar offers a variety of drinks and cocktails.At Hugo's Boutique and Hotel, guests can enjoy a range of activities including swimming in the outdoor infinity pool or relaxing in the hot tub in your room. There is also a gym for those looking to stay active during their stay. For those wanting to explore St Julian's Bay, there are plenty of nearby attractions such as Spinola Bay, Balluta Bay and Paceville nightlife district.
The Xara Palace Hotel in Malta is a unique 17th-century palace located in the medieval fortified city of Mdina, the old capital of Malta. Perched on centuries-old bastions, this five-star boutique hotel offers breathtaking views of the island and its surrounding countryside. The Xara Palace is a family-run luxury hotel that has been carefully restored to its former glory, preserving its rich history while providing modern amenities and services. The Xara Palace features original art and historic objects throughout the hotel, creating an air of calm sophistication. Guests can enjoy luxurious accommodations with spacious rooms and suites featuring high ceilings, terraces with stunning views, and marble bathrooms. The hotel also offers a variety of amenities such as an outdoor pool, spa services, a fitness center, and 3 restaurants serving traditional Maltese cuisine. One of the restaurants had received a Michelin Star. The Xara Palace is conveniently located in the heart of Mdina and is within walking distance to many attractions including St Paul's Cathedral, Palazzo Falson Historic House Museum, and the National Museum of Archaeology. It is also close to Valletta, Malta's capital city which offers plenty of shopping opportunities as well as cultural attractions such as churches and museums. You will have spectacular views of the entire island.
Located in the heart of St. Julian, Hyatt is a beautiful place to stay with an amazing view of St. George's bay. Staying at a Hyatt hotel brings many rewarding benefits and ways to earn points and travel with American Express or Chase. With the World of Hyatt loyalty program, members can earn points for stays at any of its 800+ hotels, resorts and vacation rentals worldwide. Points can be redeemed for free nights, room upgrades, flights, and access to unique experiences such as cooking classes and spa treatments. Hyatt also partners with several major credit card companies including American Express and Chase. With these options, cardholders can access exclusive offers and discounts on stays as well as extra bonus points when booking through qualifying cards. Plus, when you stay at Hyatt hotels with your qualifying credit card you can also gain access to special perks like airport lounge access, complimentary WiFi, flight upgrades and more. Some of the amenities at this hotel include free wifi, parking, room service, a gym, a spa, laundry, an indoor pool, a rooftop pool, and a restaurant.
Located in the island of Gozo, this five-star hotel boasts 119 spacious and stylish rooms and suites, two outdoor swimming pools, a gymnasium, spa and a wellness center as well as a private beach club just steps away from its doorstep. Guests can choose from a variety of restaurants offering authentic Mediterranean cuisine and enjoy al fresco dining with stunning views of the sea. It also has 4 restaurants and a pool bar. This is the perfect Mediterranean vacation with fairly small country vibes with fewer crowds than in the Main island of Malta. Kempinski Hotel also offers a variety of activities such as snorkeling, sailing, diving and other water sports which are all located nearby. For those looking to explore further afield, there are plenty of cultural attractions in the area including prehistoric temples and ancient ruins that offer a glimpse into Malta's past such as Calypso from the Odessey.
The Westin Dragonara Resort is located in St Julian's, just a short distance away from the Dragonara Casino. The casino offers guests an exciting gaming experience with its selection of slots machines and table games.
The highlight of this Resort is that it has 5 different dining options which have the favorite restaurants of the Islands according to guests. They also have fresh juicery for those wanting to stay healthy while abroad. You have all the highlights to this hotel here including, 4 different pool options, recently renovated rooms, 24- hour room service, laundry, water sports rental, scuba diving, and beach access.
The Phoenician Hotel in Malta is an oasis of luxury and relaxation for the famous and is situated right next to the picturesque sandy beach of San Pawl il-Baħar. It reminds me of the resort from The White Lotus (HBO) in Scilly with its Mediterranean views, stylish room decor, and four onsite restaurants, it's a great choice for those looking for a tranquil vacation.
The Phoenicia Hotel has welcomed many famous guests over the years, including members of the British Royal Family and celebrities from around the world. It has also become a popular destination for couples celebrating their honeymoon or anniversary in Europe, with its romantic atmosphere providing the perfect setting for special occasions. The hotel features an outdoor pool, two jacuzzis, two tennis courts, and a children's playground so that guests can take full advantage of the outdoors while enjoying their stay. It also includes free WiFi, free parking, laundry services, a fitness center, and helpful staff who are always available to assist with any needs.
InterContinental Malta is on this list for a reason, its a luxurious, renowned brand and the benefits of staying here can save money. IHG One Rewards offers four tiers of elite status – Silver Elite, Gold Elite, Platinum Elite, and Diamond Elite – each with its own set of benefits. For example, Silver Elite members earn bonus points on stays, while Gold Elite members receive complimentary breakfast and room upgrades (subject to availability). Platinum Elite members get all the benefits from lower tiers plus exclusive discounts and access to VIP lounges. Finally, Diamond Elite members receive all the benefits from lower tiers plus 100% bonus points on stays and guaranteed room availability. First, American Express and Chase offer exclusive discounts when booking hotels through their websites. Customers can save up to 20% on select hotels and enjoy other benefits like free breakfast and early check-in/late check-out options. Second, customers who use an eligible American Express or Chase card to book the hotel may receive additional rewards such as bonus points or miles. These bonus rewards can be used toward future purchases at participating hotels, allowing for even more savings.
Now let's talk about the hotel itself. One of the top hotels in St Julian's overlooking George's bay, it has its beautiful beaches right on the property. The hotel's facilities include 3 swimming pools, spa, a fitness center, a sandy beach, bars, multiple dining options, and a hairdresser. Other amenities in the facility include dry cleaning/laundry, an on-call doctor, dietician services, wellness activities, nanny services, a business center, foreign currency exchange, and VIP services.
The Radisson Blu Resort, Malta St. Julian is a luxurious 5-star hotel located in the heart of St. Julian's, just 13 km away from the airport. Guests can enjoy spectacular water views and a wide range of amenities, including 2 outdoor pools, a heated indoor pool, 2 poolside bars, Malta golden sands, beach umbrellas and beach massages. The hotel also offers an airport pick-up service and a beach bar for guests to relax and unwind. In addition to these amenities, the hotel has an on-site spa where guests can enjoy a variety of treatments such as massage therapy and facials. There are 4 restaurants and bars, 2 tennis courts, fitness classes, and water sports.
10. Fortina Spa Resort
The Fortina Hotel in Malta is a luxurious 5-star hotel located in the heart of Sliema, a town situated on the northeast coast of Malta. The hotel will open in 2023 and covers an area of 60,000 square meters. It features 183 rooms, 60 designer luxury apartments, and a massive public open space. The renovation has put in millions of Euros and has the potential to be number 1 when it opens.The Fortina Hotel offers a wide range of amenities to its guests including several swimming pools, five restaurants serving different cuisines, one of the largest spas in Malta, and stylish accommodations. Guests can also enjoy stunning views over the water from many of the rooms.
The Corinthia Palace Malta is a luxurious five-star hotel located in the heart of the island of Malta, adjacent to the Presidential Palace and public San Anton botanical gardens. It is the founding property of Corinthia Hotels and offers 147 rooms with elegant and luxurious amenities. The hotel features an outdoor swimming pool, a wellness center, gym, minibars in each room, furnished balconies, and much more. Guests can enjoy peaceful breaks away from coastal crowds and the bustle of modern Malta while still having easy access to the rest of the country. Additionally, Corinthia Palace Malta offers free infant places on all holidays and city breaks with Jet2holidays as well as free child places.
My highlights include several dining options, with one being a Michelin-star restaurant, afternoon tea, and a spa. At the same time, it is in the center of the Island, its located in the heart of the country and history.
Places to See in Malta
The Grand Harbour
Golden bay
Blue Lagoon on the middle island
World Heritage site
St John's Cathedral
St Peter's pool
Gozo island
Casa rocca piccola -16th century palace
Popeye village theme park
Lascaris war rooms – Meusium
Paul's bay
World war Museum
Mellieha bay
FAQ
What types of hotels are available in Malta?
Malta offers a variety of hotels, including luxury resorts, boutique hotels, and budget-friendly options.
Are there any all-inclusive hotels in Malta?
Yes, there are a number of all-inclusive hotels in Malta that offer meals and drinks as part of the room rate.
Are there any hotels with private beaches in Malta?
Some hotels in Malta have private beaches or access to a nearby beach. It's best to check with the hotel directly or read reviews to see if this is an option.